PROGRAMME MANAGER (School Programmes)
As a Programme Manager, you will be responsible to lead the program development and manage school program execution with operational success and quality delivery.

RESPONSIBILITIES
Program Development using various pedagogical models and Management for execution of school and other special programs
Seek and harness opportunities to prepare proposals for school programs
Business Development to secure program contracts in schools to meet the school program revenue target
Comprehend different pedagogies; design course materials, trainer presentations and workbooks for participants.
Build and maintain relationships with educational institution and community organisation for the school programs
Manage freelance trainer pool for quality delivery of the programs
Work with other stakeholders to define, strategize and execute various components of the program
Establish consistent, objective program performance standards of accountability

For more information and applying please use this link: Programme Manager Job Ad
Trainers/Facilitators
Freelance Trainers / Facilitators / Ex-teachers to conduct workshops for Primary and Secondary School students using different pedagogy models like design thinking, experiential and activity-based learning.
Requirements:
 Qualified trainer or teachers with at least 1-2 years of experience. Trainee teachers welcome to apply
 Interest in various pedagogic models and design process an added advantage
 Effective communication and class management skills
 Friendly and pleasing personality with a passion to work with children and youth
 Broad knowledge and interest in social and environmental issues preferred
Relevant training will be provided. Training material and curriculum will also be given. Trainers are on contract and will be compensated as per the workshop conducted. Fees will be based on commitment levels and relevant experience. Please note that this is not a full-time role. Please share your current commitments, if any, with other similar school programmes / training organisations. Please contact us using the form below.
Volunteers
Our social mission is audacious and we always need help with various functions to carry out our work.
We prefer skill-based volunteering where you are able to help us with your professional services. If you can commit a few hours a week on an on-going basis, please kindly fill up the form below for us to get to know you!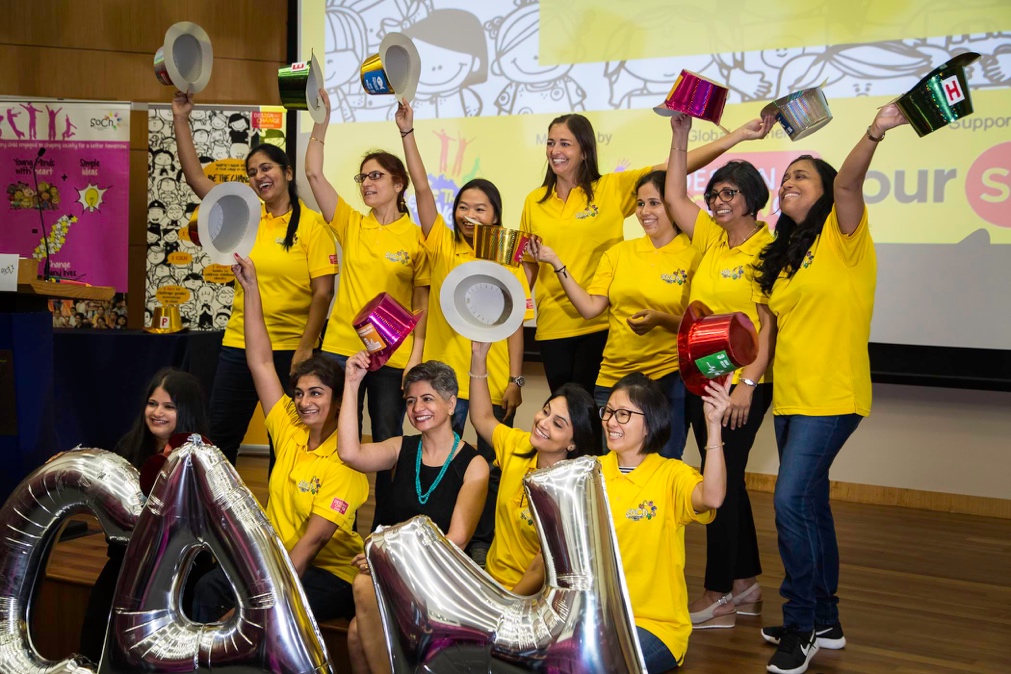 Co-facilitators / Student Mentors: 
You could be a full-time student, ex-teacher, home-maker with some work experience to assist as co-facilitator at school workshops. You may have an interest in education, want to gain some experience in teaching or training OR as a student want to earn some pocket money.
Requirement:
 Minimum GCE 'A' Levels. Fresh Graduates are encouraged to apply
 Effective communication skills
 Friendly and pleasing personality with a passion to work with children and youth
 Broad knowledge and interest in social & environmental issues preferred
 If you have additional experience in in teaching/training, please apply with relevant information
Relevant training, all materials and curriculum will also be provided. Please contact us using the form below.