Our Special Projects are a variety of bespoke programmes, curated by Design for Change Singapore, that engage students in real projects with other community or corporate partners. They are unique and engaging learning experience where students have the opportunity to extend the application their knowledge in the real world.
Examples of the previous Design for Change Singapore special projects: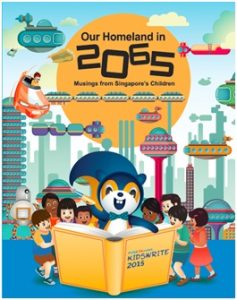 DFC Singapore partnered with POSB  for the PAssion Kidswrite project. 100 students were taken through the DFC Feel-Imagine-Do-Share process and wrote stories about the future of Singapore. The stories were collated in a coffee table book that is now part of the Singapore Time Capsule.
NATIONAL HEALTHCARE GROUP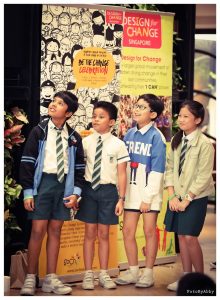 'Shaping a Healthy Future': In partnership with National Healthcare Group, DFC Singapore worked with  students from 8 Primary and Secondary schools to tackle 'growing rates of childhood obesity'. Students looked at their own world to generate ideas to address the issue.