Design for Change Singapore
Design for Change Singapore is the national affiliate of Design for Change Global.  When young people participate in DFC Singapore, they are joining a powerful coalition of others around the world in saying, I CAN!
Design for Change Singapore is a social enterprise, and the Singapore exclusive partner of Design for Change Global. Our aim is to empower children to do good and make a positive change in other's lives to shape a better tomorrow.
We reach as many young people as we can by offering curriculum, training, and ongoing support to both teachers, individual mentors and partner organisations working with youth in Singapore.
Our team of passionate people come from diverse backgrounds and culture, each bringing with them unique skills and capabilities from different sectors and industries. Unity in diversity, we are connected by our common goal of working to empower the children to build their 'I CAN' mindset.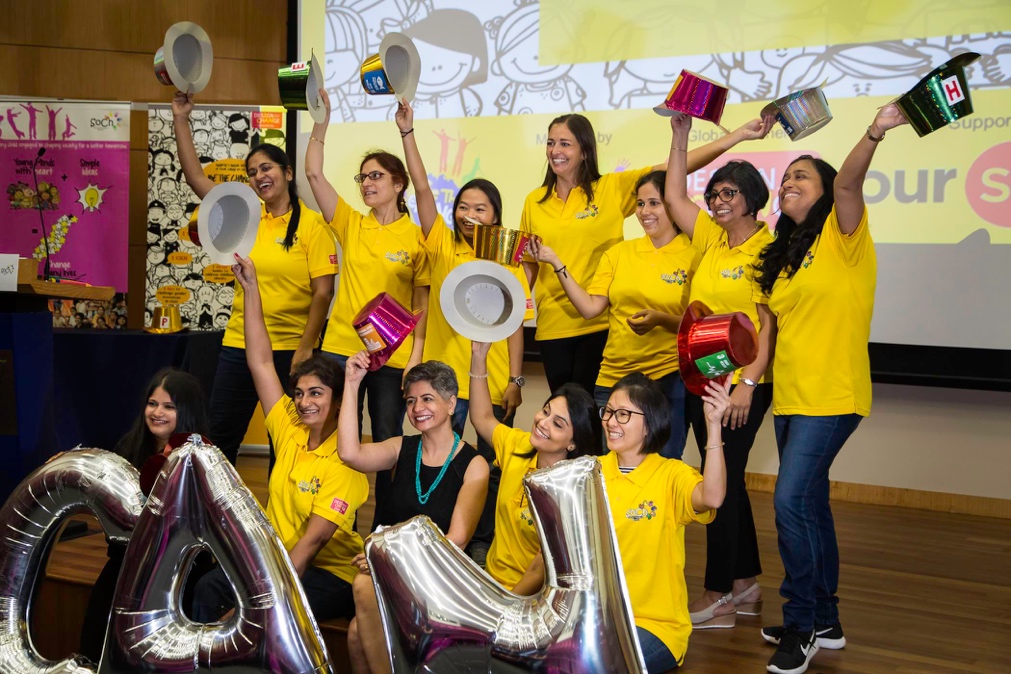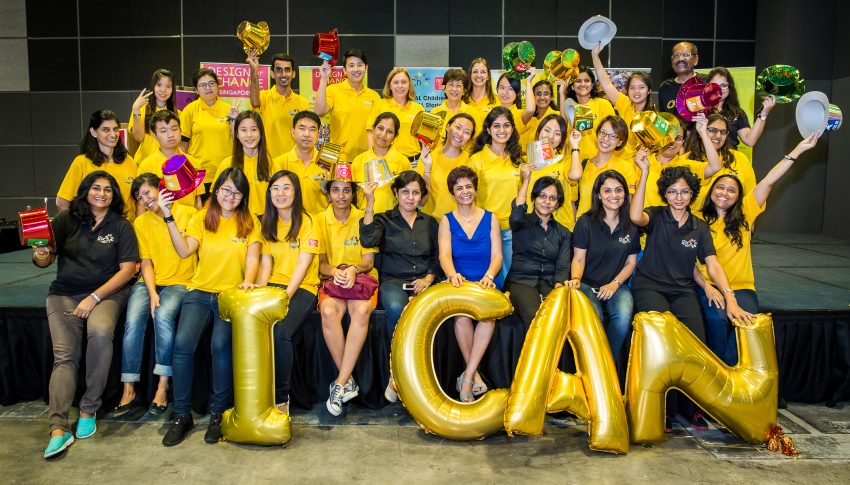 Design for Change Singapore has a team of dedicated trainers who facilitate school workshops using different pedagogy models like design-thinking, experiential and activity-based learning. All our trainers are MOE registered and are given regular training. 
2010-2011-2012

1) 2010: Design for Change Singapore Program was piloted with 14 schools  and the 1st 'Be The Change' Exposition was hosted at Raffles Girls School with 300 participants.

2) Madhu Verma, founder of Design for Change Singapore, was interviewed by TODAY, THE GOOD PAPER & 938 LIVE Radio.

3) 2011: SoCh is registered as a social enterprise and 80 stories are submitted for the DFC Singapore Challenge 2011.

4) 2012: 101 DFC Workshops are designed and we worked with 60 schools programmes. Kiran Bir Sethi, Founder of DFC Global, visits Singapore and we hold a conference on 'Education by Design' in partnership with Lien Centre for Social Innovation.

2013-2014-2015

1) 2015: DFC Singapore Programme reaches out to more schools and the largest 'Be the Change' Exposition is held at Suntec Convention centre with 1500 participants.

2) 2015: 'I CAN Singapore' book is published with 50 real stories of change as part of the SG50 Celebrations. 

2016-2017-2018

1) SoCh is a partner with POSB PAssion Kidswrite Program: 100 children go through FIDS and write stories of future of Singapore.  The coffee table book is now part of the Singapore time capsule.

2) 'Shaping a Healthy Future': a collaboration with National Healthcare Group. 8 schools tackle increasing rate of obesity amongst children. 

2019-2020

1) 2019: Design for Change Singapore completes 10 years in Singapore 

2) 2019: 3 Singapore teams join the I CAN Children's Summit in Rome with 2000+ children from 50 countries to share their stories of change. The Summit was opened by Napolean of Yumin Primary, Singapore!

3) 2019: We design Empactathon, a collaborative session where 11 teams engage with Salesforce employees to address 8 UN Global Goals.  

4) 2020: We launch #DFCConnect in response to the CoVid-19 situation to connect children across the world.