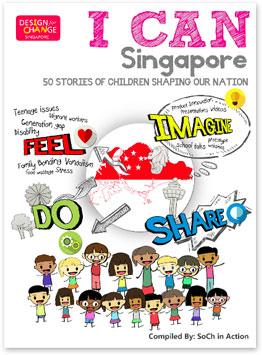 I CAN Singapore is a compilation of 50 real change stories of children who believed in the spirit of  'I CAN' to shape our nation.
All the schools and children featured in the book have been part of Design for Change movement in Singapore.
Re-written and accentuated with colourful illustrations and comics for an interesting read , the book is a testimony that with a little empathy and believing in themselves, children can play their part in making a world a better place for all.
The e-book is made FREE for all to download so it reaches as many people, especially children, to recognise and get inspired.
Fill In the form below to download the e-Book